Meet Dr. Pat Bona, aka "Dr. Pat" – Chiropractor, inventor of the Posture Prep® and Wellness Prep™, and proponent for good posture, wellness, and health.
Her comprehensive approach to overall well-being focuses on restoration of optimum biomechanics using techniques adapted to each individual patient type – human, horse, or small animal.
Thriving in Gravity: Chiropractic Care and Wellness Services
In all areas, Dr. Pat has your best interests in mind and her goal is to help her patients maintain strong biomechanics as the foundation to function effectively for a healthier life.
For humans, horses, and small animals, gravity is a constant force affecting our movement. To help you and your animals perform at your best, Dr. Pat developed the Posture Prep® and Wellness Prep™ to assist in myofascial release so anyone can work more efficiently in gravity. Feel the benefits of:
Improving posture and performance
Minimizing the risk of injury
Restoring overall health and well being
Equestrian Wellness: Dr. Pat has created a legacy by changing the concepts and approach to grooming and evaluating horses.
She is a well-known and highly respected speaker who lectures and holds clinics on the Posture Prep Cross Fiber grooming techniques and horse biomechanics. Professional equestrian organizations request her for speaking engagements across the U.S. Please contact Dr. Pat to speak at your event.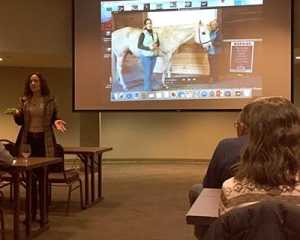 Now you have the opportunity to massage the myofascial system and reduce muscle tension, improve flexibility, and relieve pain – all in your own hands!
What is the myofascial system? Muscles and ligaments are wrapped in a tissue known as the fascia. Even with normal activity, poor posture can cause the fascia to become twisted over time. This can compromise symmetry and restrict movement.
Dr. Pat's Posture Prep and Wellness Prep massage into the tissues under the skin and loosen the fascia while also releasing adhesions and scar tissue from previous injuries. The technique also relaxes muscles, improves blood circulation, and increases the range of motion to help you, your dog, or your horse be more comfortable in your own skin.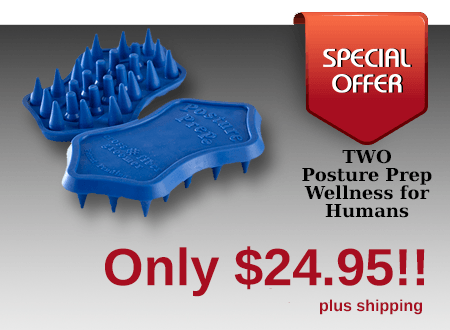 Gain valuable insight with our videos!
These detailed videos review techniques to improve your health or that of your horse or pet.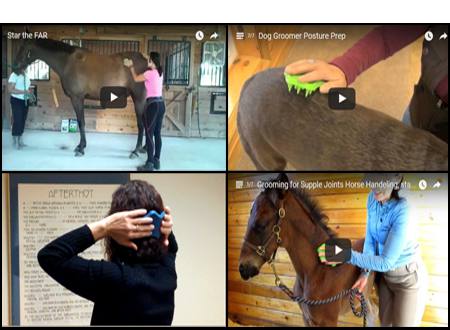 Dr. Pat in Action
Reviews and Ratings

As promised in the initial review, I'm back with my follow-up review, six months later after a winter of using the Posture Prep…
READ THE FULL REVIEW ON HORSE NATION

Reviewers on Amazon give PosturePrep 4.5 stars!
READ AMAZON REVIEWS